Arkansas is known as The Natural State, due to its amazing landscape and wide variety of outdoor activities. Outdoor enthusiasts can enjoy fishing, hiking, and camping in the many state parks here.
In addition to outdoor exploration, history buffs can explore the state's rich past at places like the Clinton Presidential Library and Museum. Take a scenic drive through the Arkansas River Valley, enjoy the awesome shopping malls and boutiques in Little Rock, check out the local produce at farmer's markets, and fill up on the delicious foods at the many amazing restaurants across the state.
You may not have considered a visit to Arkansas before, but you should! Here are 16 things to do in Arkansas that we know you're going to love.
CRATER OF DIAMONDS STATE PARK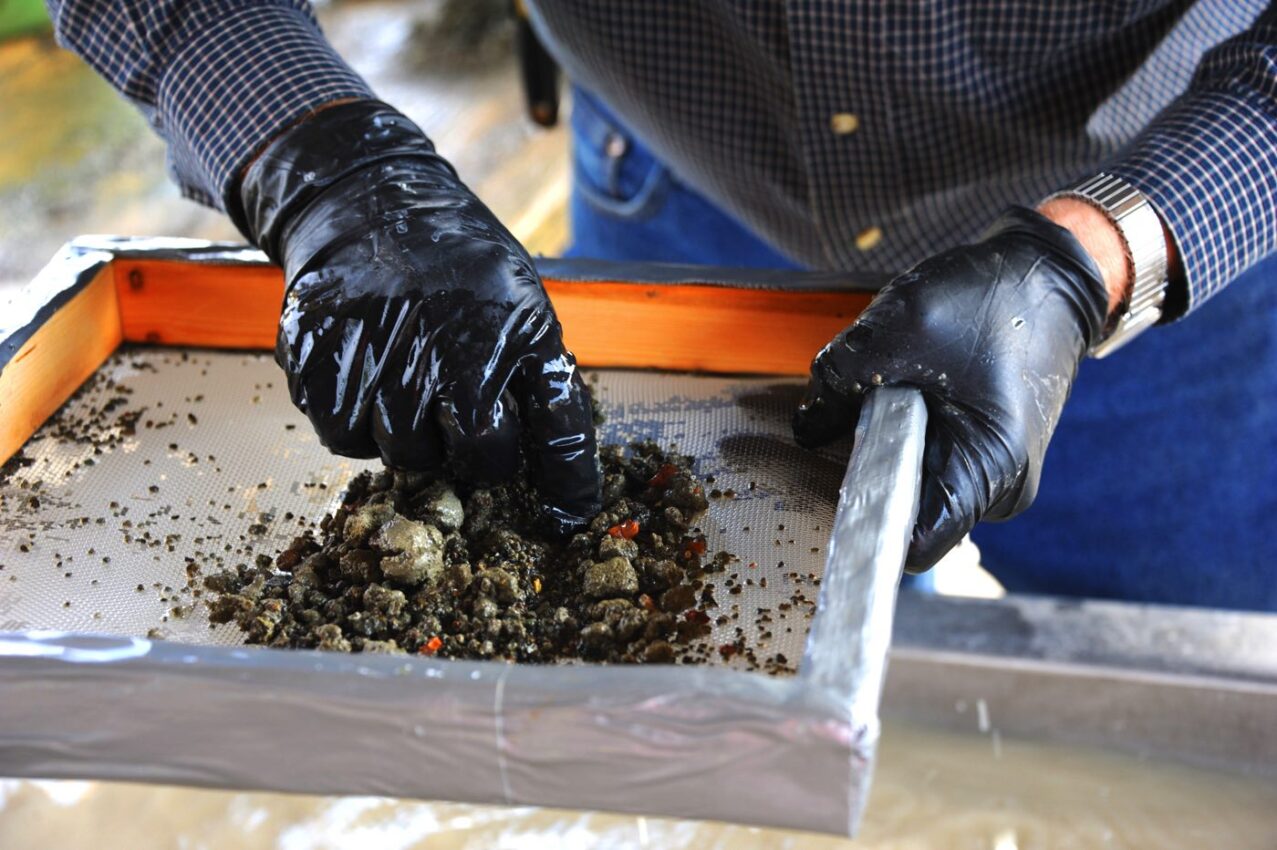 Crater of Diamonds State Park in Murfreesboro, Arkansas is the place for outdoor adventure full of excitement and mystery. Here, visitors can search for diamonds and take home their finds for themselves.
Although more than 33,000 diamonds have been found here over the years, don't get your hopes up too high: The odds of finding a diamond here are about one in 1,000.
Still, it's a great place to visit with friends and family while learning a little something about Arkansas history.
Stay Here: The Codex – Parker Creek Bend Cabins
HOT SPRINGS NATIONAL PARK
Natural beauty and history await you in Hot Springs National Park.
Hot Springs Mountain Tower offers fantastic views of the forest and the 26 miles of trails. You can't miss the Fordyce Bathhouse Museum and Visitor Center.
There are no outside hot tubs, but you can take advantage of some of the spas along Bathhouse Row, with natural thermal springs. You may enjoy relaxing in one of these historic buildings.
Do not forget to fill up on spring water before leaving the park. Fountains are plentiful throughout the park.
Read More: 21 AMAZING THINGS TO DO IN HOT SPRINGS ARKANSAS
Stay Here: Embassy Suites Hot Springs Hotel & Spa
BLANCHARD SPRINGS CAVERNS
You are going to be amazed when you visit the stunning Blanchard Springs Caverns. This natural wonder contains multiple trails that beg for exploration. Kids can learn about geology and earth science in Arkansas.
The tours feature guides who educate you along the way. There are a variety of lengths, challenges, and accessibility levels, but each one will take your breath away.
It's a pleasant place to cool down in the summer, since it's always around 58°F inside. A visit here is one of the best things to do in Arkansas!
Stay Here: Wildflower Bed and Breakfast
GARVAN WOODLAND GARDENS
Garvan Woodland Gardens is nestled in the foothills of the Ouachita Mountains, offers a beautiful and peaceful stroll for visitors.
With more than five miles of hiking trails and 210 acres of gardens and woodlands to explore, you won't be bored at Garvan Woodland Gardens. The grounds are home to the University of Arkansas Botanical Gardens, which feature more than 1,200 plant species.
Groups of 20 or more must book two weeks in advance. Self-guided tours are also available through the gardens, while docent-led excursions are available to groups of 10 or more.
Read More: 21 AMAZING THINGS TO DO IN HOT SPRINGS ARKANSAS
Stay Here: Waterfront Lake Hamilton Home with Private Dock
WALMART MUSEUM
Are you looking for something fun and educational to do in Arkansas? Why not visit the Walmart Museum! The museum sits in Bentonville, where the first Walmart store was opened in 1962. Here, you can learn all about the history of Walmart and how it all began.
Another great attraction you must visit is The Spark Café Soda Fountain at Bentonville Square.
This old-fashioned soda fountain offers a variety of delicious treats, including ice cream floats, malts, and sundaes. It's a great place to relax and enjoy some downtime while enjoying the view.
Read More: 14 AWESOME THINGS TO DO IN BENTONVILLE ARKANSAS
Stay Here: TownePlace Suites by Marriott Bentonville Rogers
DEVIL'S DEN STATE PARK
An iconic park in Arkansas, Devil's Den State Park has a lot of natural beauty to enjoy. The impressive architecture was constructed using wood and stone from the grounds. Make sure you visit this state park, as it is one of the top attractions in The Natural State.
A visit to the park will allow you to see many beautiful natural features. At Devil's Den, you can explore rock formations, caverns, a rock dam, and an 8-acre lake where you can fish or boat. You can hike, bike, ride horseback, and run on many of the park's trails.
Apart from the outdoor activities, you can also stay the night at the park, since it is also a campground where you can rent fully-equipped cabins.
Stay Here: Staybridge Suites Fayetteville, an IHG Hotel
PINNACLE MOUNTAIN STATE PARK
If you want to experience an incredible place with spectacular views of the mountains and the lake, visit Pinnacle Mountain State Park. You can't go wrong with exploring this picturesque park.
The park is centered around Pinnacle Mountain, which lies outside the state capital of Little Rock. The park offers many activities, including hiking and biking over 15 miles of trails, hiking to the top of Pinnacle Mountain, exploring the park's rivers, and more. There is also plenty of leisure time to enjoy besides all the action-packed fun.
Enjoy a picnic in the park pavilion, read a book/learn a new skill along the river, admire the beauty of the Arkansas greenhouse, and more.
There is even boating allowed on the Big and Little Maumelle Rivers. With so many outdoor activities available, the park gives visitors an idea of why Arkansas has been branded The Natural State.
Stay Here: Holiday Inn Express & Suites Maumelle, an IHG Hotel
BUFFALO NATIONAL RIVER
Over 135 miles of the Buffalo National River flow through the Ozark Mountains of northwest Arkansas. The river offers excellent kayaking opportunities, with plenty of Class II and III rapids to keep things interesting. For a more leisurely experience, take a cruise down the river and enjoy the stunning scenery.
The Buffalo National River is also an excellent place for hiking. There are over 100 miles of well-maintained trails that wind through the forested hills and valleys of the Ozarks. You'll find black bears, elk, deer, and other wildlife.
Take a leisurely drive through the Upper Buffalo Wilderness Area. This area is known for its rugged cliffs, rushing waterfalls, and tranquil pools.
Stay Here: Buffalo River Basin Cabin
MOUNT MAGAZINE STATE PARK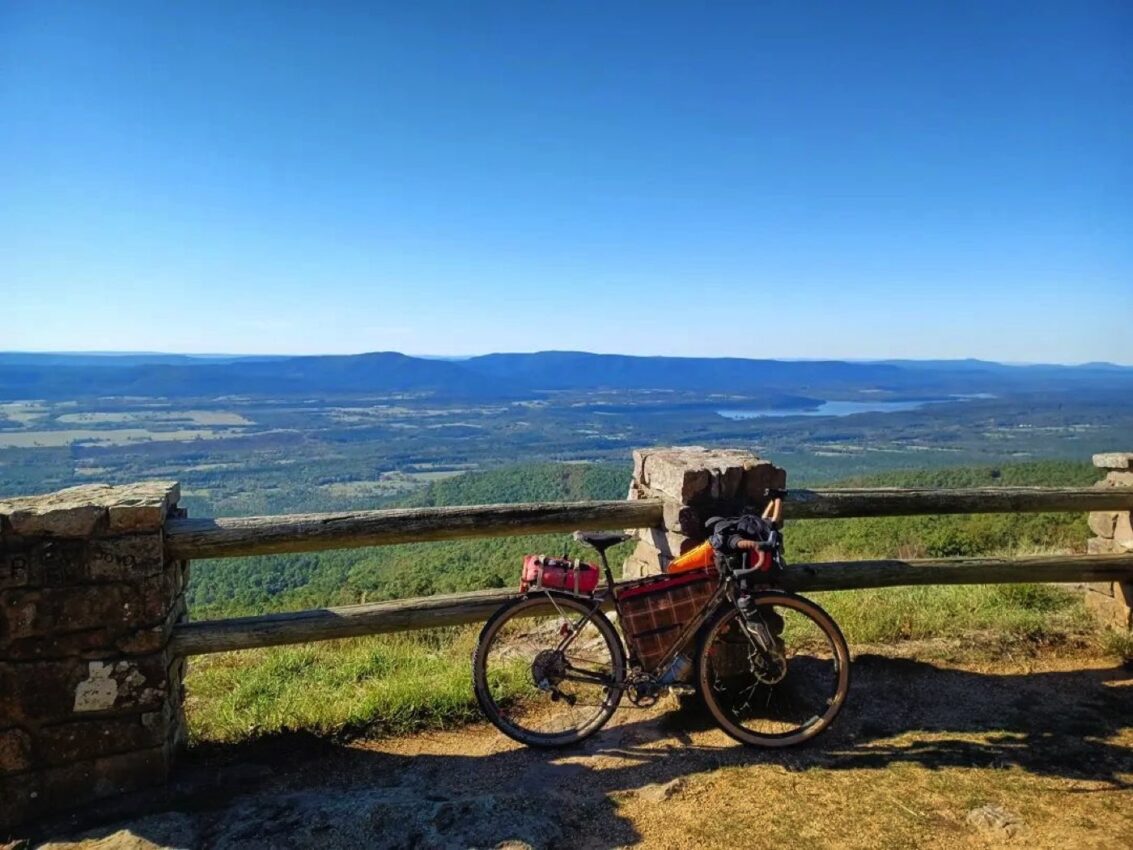 Mount Magazine in Arkansas has a height of 2,753 feet. Discover all the breathtaking lookout points in one of Arkansas's best state parks.
There are also fun activities to be found here, such as mountain biking, ATV riding, rock climbing, and hang gliding available nearby.
A lodge and cabins are also available for those who wish to stay. The Skycrest Restaurant offers a breathtaking view of the city.
Stay Here: Hampton Inn Clarksville
LITTLE ROCK CENTRAL HIGH SCHOOL NATIONAL HISTORIC SITE
In 1957, the U.S. Supreme Court issued its unanimous Brown v. Board of Education ruling, which declared unconstitutional segregated public schools.
There was an attempt to enroll nine African American students at Little Rock Central High School in Little Rock, Arkansas, but Governor Orval Faubus blocked them. The standoff between the governor and the federal government became known as the Little Rock Crisis. President Dwight D. Eisenhower sent in troops to escort the students into school.
Today, Little Rock Central High School is a National Historic Site and a monument to the struggle for civil rights.
The school offers guided tours that provide an overview of the history of desegregation in America. Visitors can also learn about African American culture and history at the Mosaic Templars Cultural Center nearby.
Read More: 14 AMAZING THINGS TO DO IN LITTLE ROCK, ARKANSAS
Stay Here: Holiday Inn Little Rock – Presidential Downtown, an IHG Hotel
LITTLE ROCK RIVER MARKET
For a day filled with fun in Arkansas, be sure to check out the Little Rock River Market. This lively market offers something for everyone, with live music, artists, vendors, and boutique shops.
Plus, there's a great selection of restaurants to explore. And if the weather's nice, you can take the kids along the Riverfront Park.
Don't miss the farmers market, where you can buy fresh produce, flowers, and excellent artisan goods.
Stay Here: Hampton Inn & Suites Little Rock-Downtown
CRYSTAL BRIDGES MUSEUM OF AMERICAN ART
Art and nature unite at Crystal Bridges Museum of American Art to celebrate the American spirit.
Moshe Safdie designed Crystal Bridges, which features exhibition galleries, meeting rooms, and a glass-enclosed meeting hall built around two ponds. The museum collections include works by prominent artists, such as Norman Rockwell, Andy Warhol, and James Turrel, spanning five centuries.
Visitors can explore over 3.5 miles of trails on the museum's 120 acres, which offer a unique look at the Ozark landscape.
Programs at Crystal Bridges cater to all ages, including lectures, performances, and continuing education.
Stay Here: DoubleTree Suites by Hilton Bentonville
THORNCROWN CHAPEL
Arkansas is a state that is full of surprises. While most people know about Little Rock and Hot Springs, there are many other places to explore in the Natural State. The small town of Eureka Springs is worth a visit.
The Ozark Mountains are home to this community, and it is known for its charming architecture that is a blend of Gothic and Victorian styles.
A highlight of Eureka Springs is the Thorncrown Chapel, which renowned architect E. Fay Jones designed. This chapel is made entirely out of glass and wood, and it offers stunning views of the surrounding countryside. Thorncrown Chapel is a 48-foot tall glass structure with 425 windows and over 6,000 square feet of glass.
Read More: 16 BEST THINGS TO DO IN EUREKA SPRINGS, ARKANSAS
Stay Here: Sugar Ridge Resort
PETIT JEAN STATE PARK
Arkansas is an outdoor lover's paradise, and what better way to experience the state's natural beauty than by visiting Petit Jean State Park? The park is home to several stunning waterfalls, along with perfect hiking and swimming destinations.
Cedar Falls is perhaps the most famous waterfall in the park, and it's easy to see why. The 95-foot cascade is flanked by lush vegetation and offers a great swimming hole at its base.
For those looking for a more challenging hike, Petit Jean Mountain offers several excellent trails that lead to some of the most scenic waterfalls in the area.
Creek Canyon and Lake Bailey are also worth exploring, especially if you're into kayaking or fishing. And don't forget about the park's pools – they're perfect for a quick dip on a hot day!
Stay Here: Holiday Inn Express & Suites Morrilton, an IHG Hotel
​​THE OLD MILL
Looking for a unique Arkansas experience? Head to the Old Mill in North Little Rock.
This re-creation of an 1880s mill is a popular spot for locals and tourists alike, thanks to its pretty landscaping and running water.
The Old Mill is also known as the filming location for the iconic movie, Gone With The Wind, making it a must-see for movie buffs.
Stay Here: Fairfield Inn by Marriott Little Rock North
LITTLE MISSOURI FALLS
There is no better place to enjoy nature than Arkansas. There are plenty of activities to enjoy in the Natural State, including camping, hiking, hunting, horse riding, nature viewing, and mineral prospecting. One of the most picturesque places to experience these activities is Little Missouri Falls.
The falls are located in the Ouachita National Forest and offer stunning views of the river below.
Visitors to the area can engage in a wide range of outdoor activities, including camping and cabins, hiking, hunting, horse riding, nature viewing, and mineral prospecting.
The trails at Little Missouri Falls are also very suitable for biking and walking.
So if you're looking for a great outdoor adventure in Arkansas, be sure to check out Little Missouri Falls. You won't be disappointed!
Stay Here: Ozark Inn
MORE ARKANSAS TO EXPLORE
The 16 best things listed above are some of our absolute favorites, but there are many more places to explore.
Ready to be spooked? Don't miss Crescent Hotel Ghost Tours, and visit America s most haunted hotel.
If you're a thrill seeker or traveling with one don't miss Magic Springs Theme and Water Park, located at 1701 E Grand Ave Hot Springs AR 71901. There are rides for the entire family. Visit in the warmer months to take advantage of the water rides.
William J Clinton Presidential Library is located at 1200 President Clinton Ave Little Rock, AR 72201 within Clinton Presidential Center and Park. The museum includes replicas of the Oval Office and the Cabinet Room. Permanent exhibits utilize documents, photographs, videos and interactive stations.
The Fordyce Bathhouse, located at address 369 Central Ave, Hot Springs, AR functions as the Hot Springs National Park in Arkansas's visitor center.
Don't miss Fort Smith National Historic Site, located at 301 Parker Ave, Fort Smith, AR 72901, explore life on the edge of frontier and Indian Territory through the stories of soldiers, the Trail of Tears, scandals, outlaws, and lawmen who pursued them.
WHERE TO STAY IN ARKANSAS
MORE INFORMATION FOR YOUR TRIP TO ARKANSAS
ARKANSAS FAQ
What is Arkansas known for?
Arkansas is known for being the state of lakes and rivers. Arkansas contains over 600,000 acres of lakes and 9,700 miles of streams and rivers. 
Arkansas is the home of which well-known chain?
Arkansas is the birthplace of Walmart. On July 2, 1962, Sam Walton founded opened the first Walmart store in Rogers, Arkansas. 
What famous people are from Arkansas?
Several famous people are from Arkansas, including singer, Johnny Cash, actress, Emma Stone, and the 42nd President of the United States, William J. Clinton.
Follow us here: Facebook | Twitter | Instagram | Pinterest | YouTube | MSN | TripAdvisor | Flipboard
All articles belong to 365 Atlanta Family LLC, and all photos belong to us as well, unless otherwise noted. It's all copyrighted. Please don't repost anything elsewhere without asking me first. All rights reserved. This site uses cookies to enhance your experience.
We make no guarantees of any price listed on our site. We are not responsible for content on external web sites linked from ours, including linked resources, an external blog post, any partner site, hotel property sites, or affiliate sites. We only write about places we love in an attempt to help you in your adventures, but we can't guarantee you will love them, too.
Posts may contain affiliate links at no cost to you. Several of our trips are also compensated by the respective tourism boards for the city or state we are visiting. This never impacts how we share the destination with you – opinions are always our own and we pride ourselves on that. We do not sell links or accept unsolicited guest posts under any circumstances. Don't even ask.
United States Copyright, 365 Atlanta Family, LLC
View our Privacy Policy | Subscribe to our Newsletter | Contact Site Owner | View Terms & Conditions | About Us
Latest posts by Lesli Peterson, Owner
(see all)
Latest posts by Lesli Peterson, Owner
(see all)